Well done to our attendance stars this week: EYFS & KS1 - Rec Yew 96.7% and KS2 - Y4 Poplar 98.1%
The Crowning of Our Lady
A huge thank you to all our families for donating flowers for the Crowning of
Mary today. This is always a very special service and, as usual, the children
displayed great reverence and respect. Tomorrow, the flowers will be donated
to St. Kentigern's church. I know that Fr. Michael would warmly welcome you to
see how beautifully the church is adorned.
First Holy Communion School Celebration




This week, our Year 3 children who received the Sacrament of First Holy




Communion celebrated in school. It was a privilege to join them in their




celebration.
Year 5 Holy Week Assembly
First Forgiveness
Congratulations to the children who received the sacrament of First
Forgiveness today. The children were very well prepared and conducted
themselves with great reverence and respect. Thank you to Fr. Michael who
made the occasion so special for the children.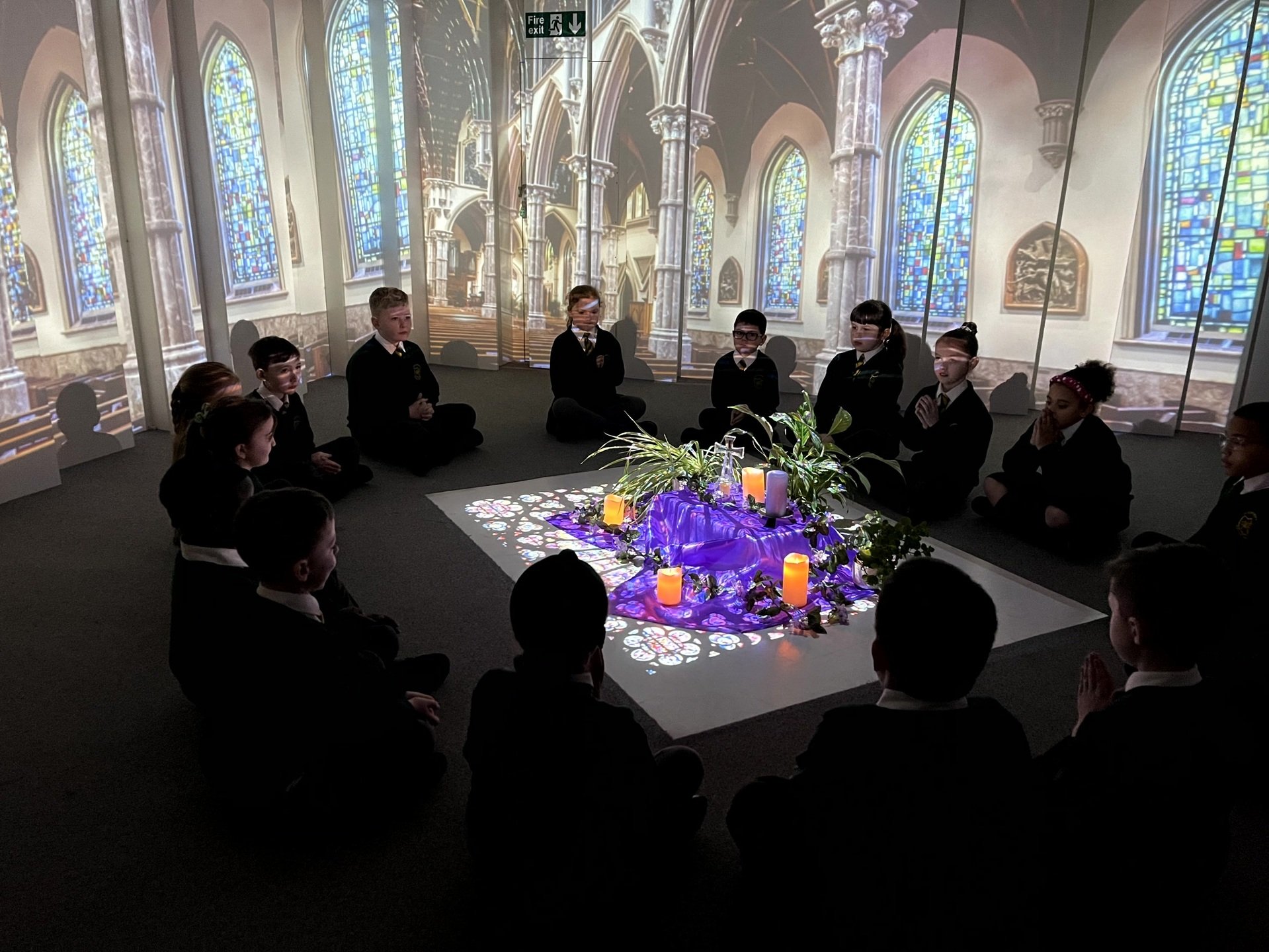 The children, Governors and staff at St. Kentigern's wish you all a happy, holy and peaceful Christmas.




Remembrance Day


Today, the children participated in a very reflective service to mark Remembrance Day. Yet
again, they displayed amazing levels of reverence and respect, showing a deep understanding
of the importance of the occasion.
We welcomed Bambos Charalambos M.P.

On Thursday, we were delighted to welcome Mr Charalambos to St. Kentigern's. Mr
Charalambos is a Labour Party politician serving as a Member of Parliament and is the
Shadow Minister for the Middle East and North Africa. Whilst completing his studies in
Manchester, Mr Charalambos lived in Fallowfield and so he was delighted to visit our school
and meet our wonderful children. His visit afforded the children the opportunity to
participate in a debate regarding the cost of living crisis we are currently experiencing. The
level of knowledge, questioning and rebuttal was exceptionally high, with the children
displaying their knowledge of the impact of a rise in inflation, the global impact of the falling
value of the pound, and quandary faced when decisions have to be made regarding supporting
other countries who are in difficulty whilst the people of the UK are also experiencing
hardship. Mr Charalambos was incredibly impressed with, not only the children's knowledge,
but their passion for the areas debated, their confidence in presenting their positions and
their strength of conviction when levelling rebuttals – he felt that the children were already
capable of taking up their seats in the House of Commons!
Mr Charalambos then met with our Rights Respecting School Council. The children were
exceptionally well prepared and discussions took place around the purpose of the role of an
MP, the reasons that guided his visits to other countries and the impact he felt he had on
the people and organsiations he had supported. Mr Charalambos was asked whether he would
return to St. Kentigern's to discuss further matters that will arise politically; he promised he would.
Macmillan Coffee Morning




Thank you to everyone who joined us for our fund-raising event this morning. Thanks also for




your cake donations – your generosity is central to the success of this event. Macmillan




Cancer Support is a charity that is very close to us all and we are delighted to be able to




support it.
Year 3 Master Bakers!




Year 3 worked hard in their DT lessons, making breads from around the world. The




wonderful aroma attracted the attention of Chester who was made an honorary judge!
Our pupils have been reflecting on the Queen's life following the announcement of her death.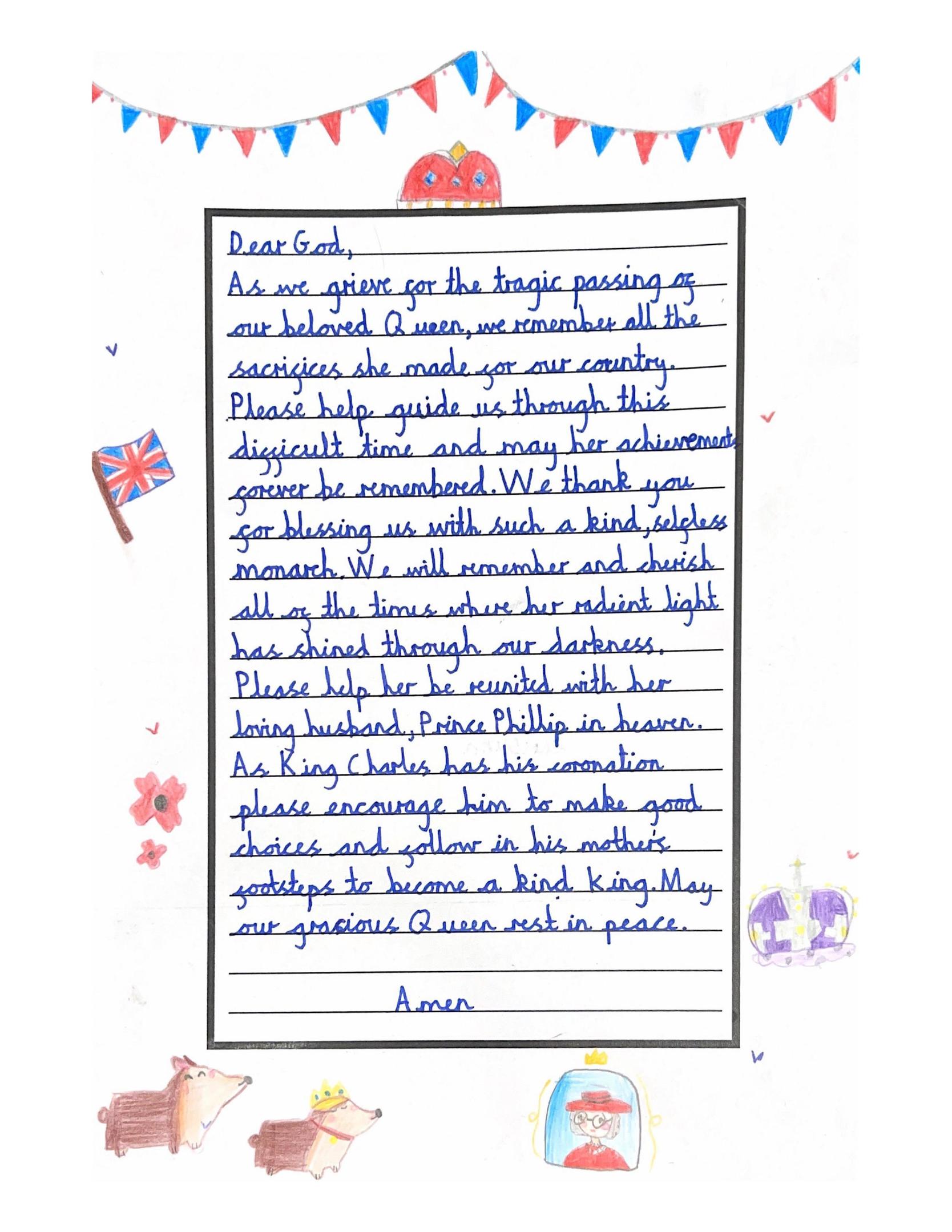 Please click our social media sites to keep you updated.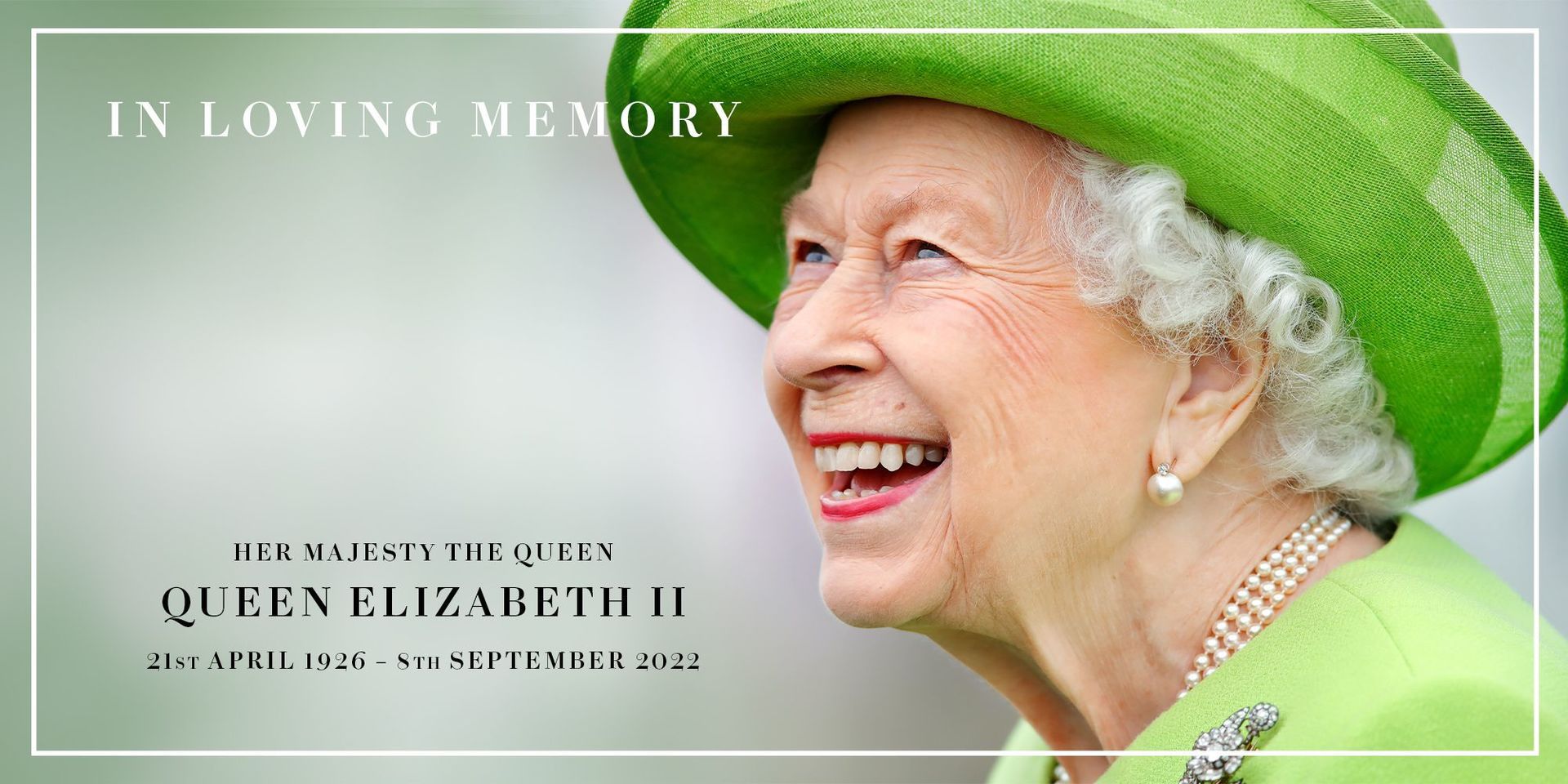 Yesterday, the Palace announced the death of Queen Elizabeth. She has been described as "A stateswoman of unmatched dignity and constancy……… a steadying presence and a source of comfort and pride for generations of Britons…… a person whose steadfast loyalty, service and humility has helped us make sense of who we are through decades of extraordinary change in our world, nation and society."
Today, every child at St. Kentigern's joined in prayer for the repose of The Queen's soul. We prayed that her family are given the strength to get through such a difficult and upsetting time. We prayed for her great grandchildren, who are similar in age to the children who attend St. Kentigern's, that they remember the happy times they had together as a family.
Art Exhibition

The children exhibited their wonderful pieces of art yesterday. The standard
of work produced was phenomenal! Thank you for supporting your children by
attending the exhibition and purchasing their artwork. If you were unable to
attend on the day but would like to buy your child's creation, please find
attached a letter with an order form which you can complete and return to
school.
Celebrating the Queen's Jubilee
Key Stage 1 Palm Sunday Assembly
On Friday, the children in Years 1 and 2 helped to prepare us for Holy Week with an outstanding Palm Sunday assembly. Our children never fail to impress and astound me with their talent and reverence. Thank you to our brilliant families for supporting their children so well.
Thursday was World Book Day. The children's costumes were wonderful and they loved explaining why they had chosen that particular character from their book. Together with the engaging reading activities that took place during the day, we hope to have inspired a love of reading.
Thank you to BBC Newsround presenter Martin Dougan for visiting St Kentigern's today. Martin spoke to Years 4, 5 and 6 about their 'Dreams and Goals', as part of their current PSHE topic. The children, the staff and Chester had a great time.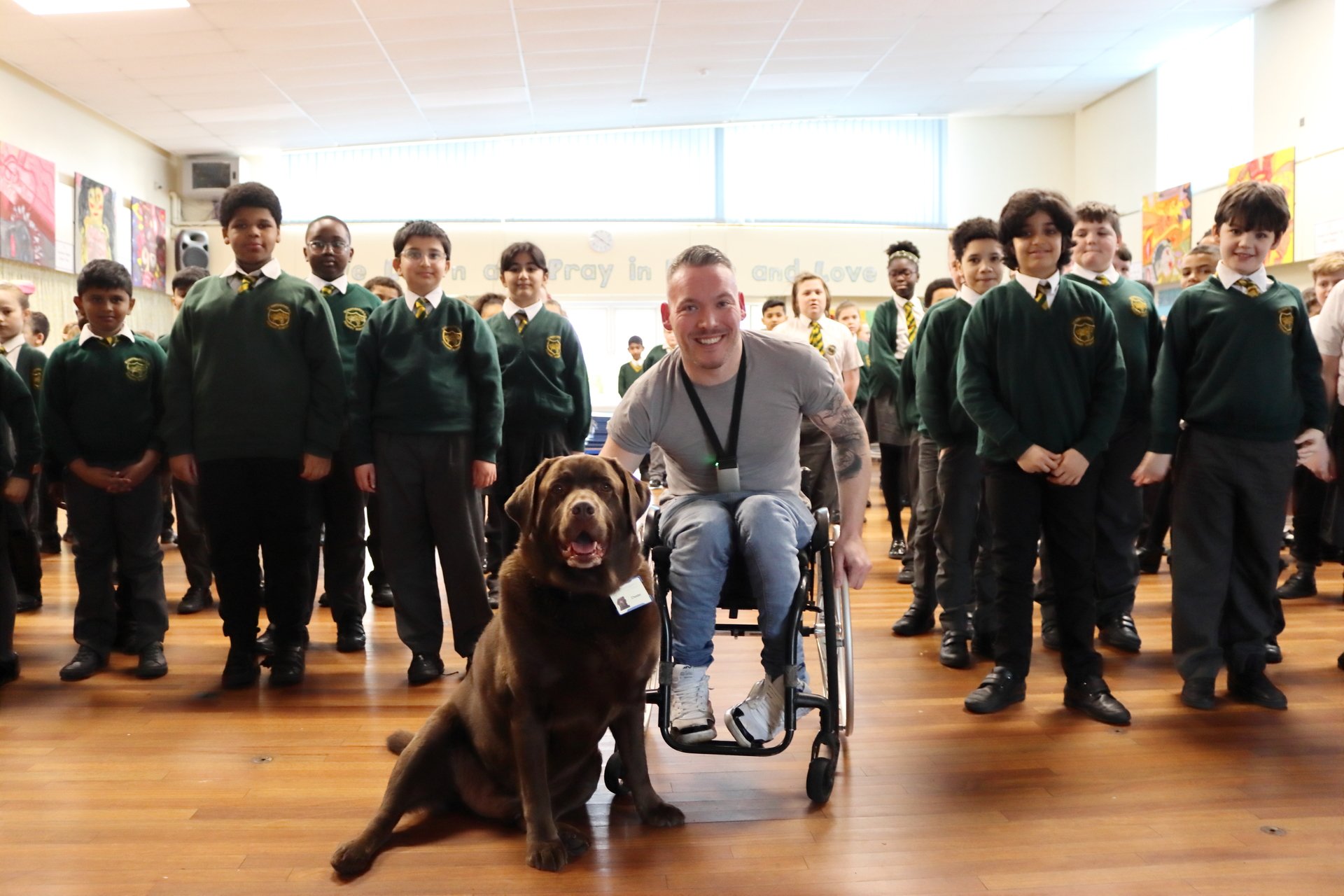 Welcome to St.Kentigern's video tour
Crowning of Mary
Today, the Year 3 children, under the guidance of the GIFT team, participated in the wonderful celebration of the Crowning of Mary. The spirituality of the children, together with their beautiful singing, made the occasion very special. We would like to thank Fr. Michael for joining us and leading our celebration.
St. Kentigern's in the Manchester Evening News
To access the School Performance Tables published by the Secretary of State on the Department for Education's Website please click here