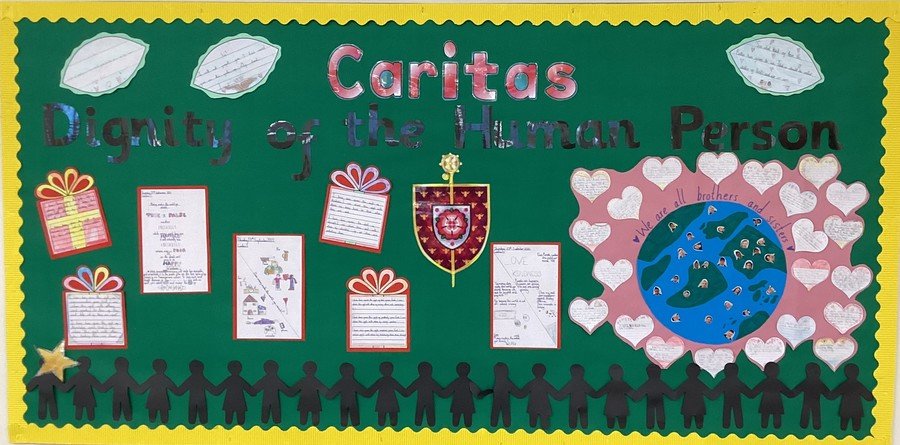 Caritas Team members
We are delighted to introduce our new Caritas team. The children will support our school in raising money for charity and supporting our local community.
The Caritas Team's first task was distributing food to the local foodbank. This food has been collected by our staff since returning to school. The food bank collection will continue in school throughout the year.